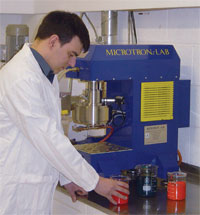 aqua-t is a fully compliant advanced waterborne paint system comprising of solids, metallics, pearlescents and xirallics. Advanced technology ensures all aqua-t colour finishes are precisely matched and reproduced with superb clarity and brilliance.
Tetrosyl has invested over £2 million in a new purpose built aqua-t waterborne paint plant incorporating both laboratory and production facilities. The new plant is fully equipped with cutting edge 'state of the art' equipment, whilst product innovation and development has ensured quality consistency, excellent colour strength, high chroma and ease of application.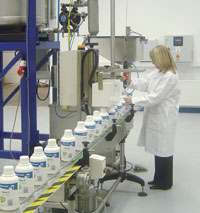 Waterborne is sensitive to ambient temperatures, and should be stored no lower than 5ºC. Every aqua-t base comes in an individual insulated jacket to maintain temperature and ensure optimum product performance.
The aqua-t colour system is designed to meet not only new environmental legislation, but also the future needs of vehicle refinishers. It preserves all the benefits associated with solvent based systems - ease of application, single pack, and excellent opacity - whilst acquiring new benefits gained from water technology - environmentally safe & reduced risk to personal health.
To view the aqua-t Q&A article about correct useage in Professional Motor Mechanic click here